Latest News From Seo World – April 2018 Edition
So many amazing things happened in April! And of course, Google is on top of all updates. See what news from Seo world may influence your business and quickly make the necessary changes!
Google removed pagination on mobile search
We've launched a new "More results" button that makes it easier & faster to get more search results on mobile. Now additional listings load below the ones already being viewed, rather than the old "Next" button that would load an entirely new page…. pic.twitter.com/A4ZMXFlwd0

— Google SearchLiaison (@searchliaison) April 11, 2018
Google launched a new button "More results" and from now on to get results on mobile will be a bit easier. It will not load the entire new page, but just additional results. First will go organic results, and then ads. The "More results" button will be supported by Google app for iOS & Android or major mobile web browsers, but not yet Chrome for iOS (this support is still to come). As Rankranger noted, the 'More results' button will make accessible those results that would have otherwise gone unseen, and the top ones can be just scrolled down.
Google updated job posting guidelines
Last year, Google launched a job search on Google to help job seekers easily find job offers directly in Search. In April Google made some changes to their Job Posting guidelines:
Expired jobs should be removed. Job seekers will no longer see the job offers that are expired. To remove, you will need to do one of the following actions: ensure the validThrough property is populated and in the past, remove the page entirely (together with JobPosting structured data), submit a new sitemap to Google by sending a GET request to this URL. More info how to remove here.

Structured data on the job's detail page. It means pages that have a single job with its relevant details should have structured data but not pages that have a list of jobs.

All job details should be present in the job description. It means that the information in the JobPosting structured data should match what's on the job posting page.
Failure to update your content according to job posting guidelines may result in a manual action.
Google explained how Autocomplete works in Search and updated autocomplete policies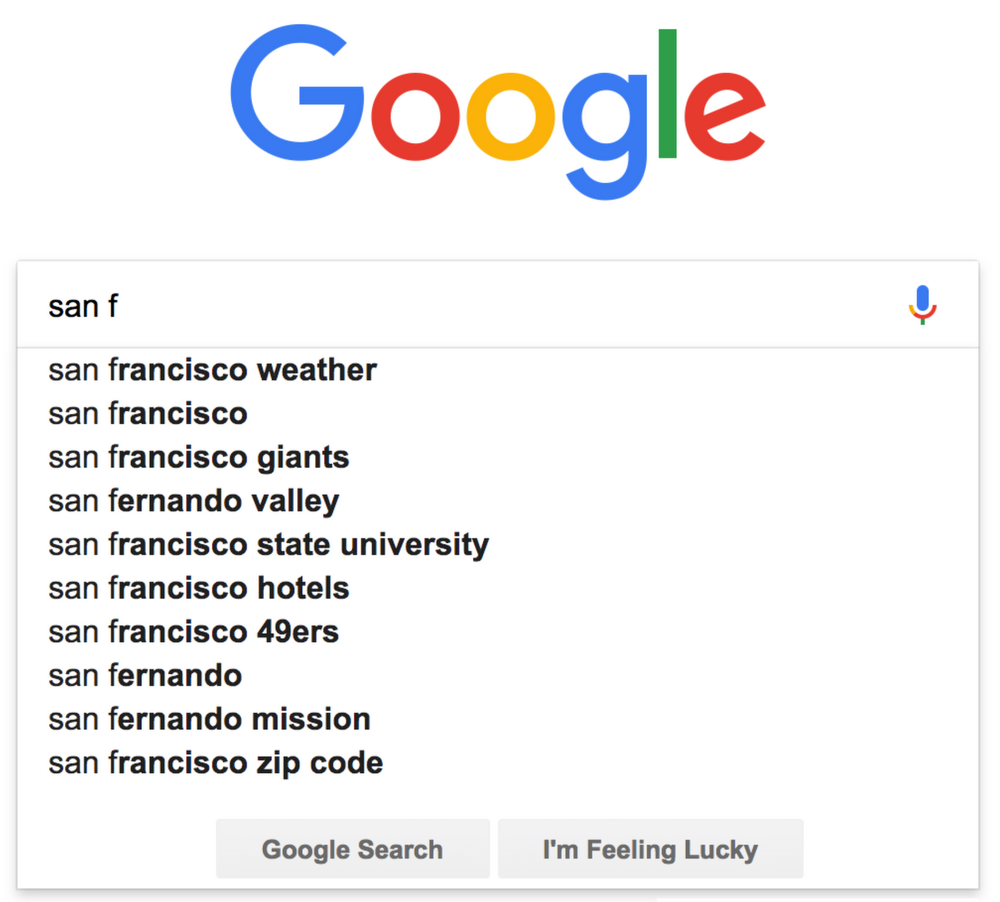 Autocomplete is a feature that makes it faster to search, especially on mobile devices. These are the best predictions of the query you were likely to enter. As Google claims, it reduces typing by about 25 percent and saves over 200 years of typing time per day. Before recently Google removed predictions that abuse race, ethnic origin, religion, disability, gender, age, nationality, veteran status, sexual orientation or gender identity. From now on, Google will start additionally removing predictions that are perceived as hateful or prejudiced toward individuals and groups of any demographics, that advocate, glorify or trivialize violence and atrocities, or which disparage victims. As an example, an exception can be made for predictions of song lyrics or book titles, but only when combined with words like "lyrics" or "book".
You can also report abusive predictions by using the "Report inappropriate predictions" link, that is located below the search box on a desktop.

In April Google made one more broad core algorithm update. As they informed earlier, such updates are routine and made several times per year.
Google announced three updates in the New Search Console:
🔥 Search Appearance filter now available in the New Search Console 🙌 along with a few more visual updates:

⬇️Export option now available on validation details page
🏷️Exported compare columns now have labels pic.twitter.com/lYuQSVeftp

— Google Webmasters (@googlewmc) April 11, 2018
– Search Appearance filter now available;
– Export option now available on validation details page;
– Exported compare columns now have labels.
Adwords launched a new video format built directly for mobile.
Outstream video ads will play with a turned off sound on a mobile screen. But a user has a choice to tap the ad to turn sound on, restart the video, or simply continue his search. The advertiser will only pay for impressions when the ad has been on screen and viewable (based on viewable CPM). More about a new video format here.
From now on, in case if you want a support of the Google Assistant on Google Home, you need to have the recipeIngredient and recipeInstructions properties.
Check your recipes if they have the following properties:
Videos: Show users how to make the dish by adding a video array

Category: Tell users the type of meal or course of the dish (for example, "dinner", "dessert", "entree")

Cuisine: Specify the region associated with your recipe (for example, "Mediterranean", "American", "Cantonese")

Keywords: Add other terms for your recipe such as the season ("summer"), the holiday ("Halloween", "Diwali"), the special event ("wedding", "birthday"), or other descriptors ("quick", "budget", "authentic")
These are two demo tools use natural language learning (artificial intelligence that deals with machine reading comprehension).
Talk to Books helps you to find sentences in books that respond to the topic of your query. It doesn't depend on your typed keywords, but more on the topic of the request.
Matt Southern from The Search Engine Journal tested Talk to Books tool and this is what he got.
Semantris is a word association game powered by machine learning. When you enter a word or phrase, the game ranks all of the words on-screen and scores them based on how well they respond to what you typed.
Bing allowed advertisers to use price extensions
Price Extensions are now available to advertisers in all Bing Ads Markets in the United States, United Kingdom, Canada, Australia, France, and Germany. Prices used in Price Extensions must be visible on the landing page, can be linked to preferred retailers, like Amazon, and be shown with other extensions, like Sitelinks, on all possible devices. Read more about price extension.
Ahrefs made helpful updates to their backlink data.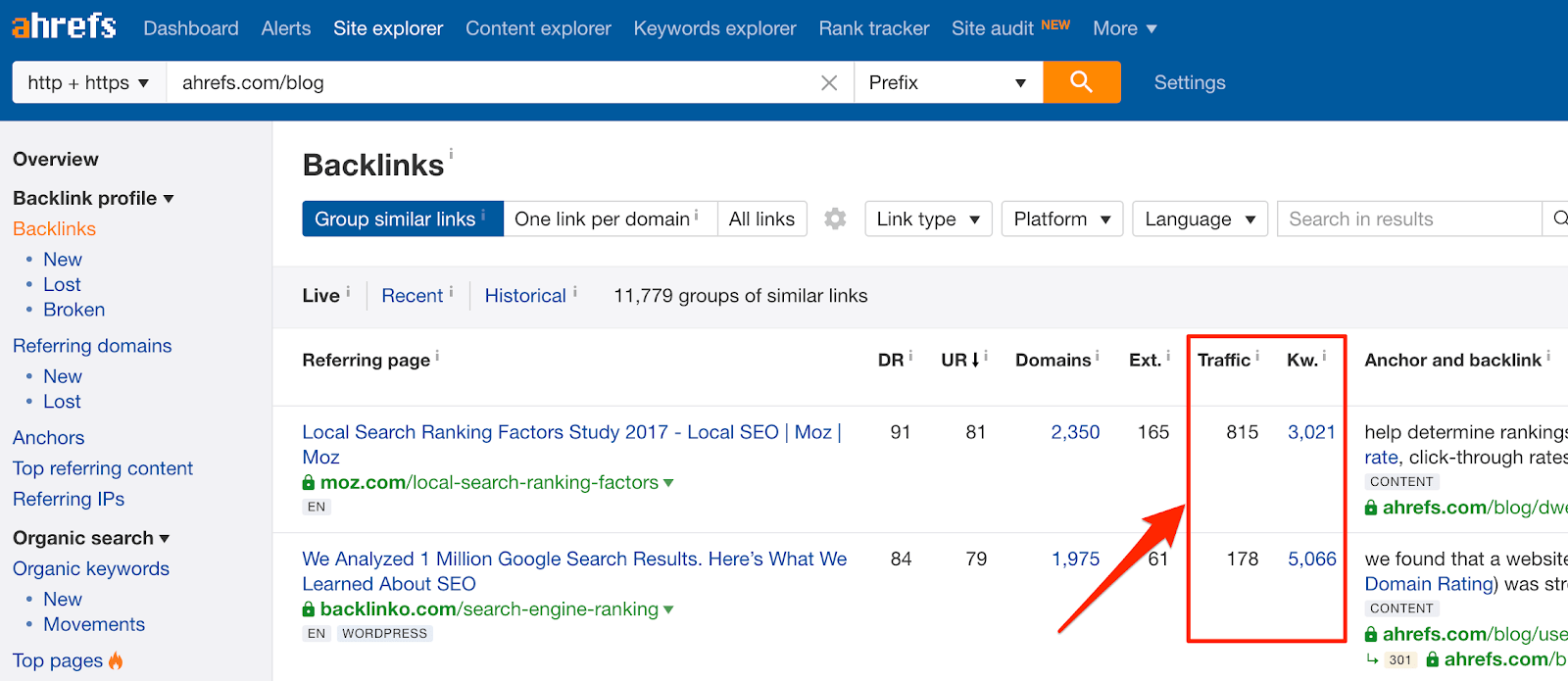 From now on you can see search traffic for referring pages. This feature is very important to SEO professionals for two reasons: it saves a lot of time and it helps to estimate "the power" of the link. Backlinks to canonicalized pages are now also "transferred" to the "original" page. See how these backlinks will be shown on your Ahrefs interface.
Moz launched their renovated link building tool
Link Explorer has got 20 times larger index than what old Open Site Explorer had and it updates every time it finds a link. DA and PA are tracked daily and updated appropriately. MozRank and MozTrust don't exist anymore. Page Authority unites all features of these two old metrics. Spam score is now on a 0 to 100% risk model (The old one is 0 to 17 flags). Domain Authority changed and is based on a new 4.7 trillion size index.