Social Media News for March 2018 – SMM Digest from Seo Lab
In order to take your social media marketing to the next level, you need to be aware of all social media news and updates. It will help you to react fast and make changes to your SMM campaign, to keep up your business with all innovations and fulfill your client's need in a timely manner. Seo Lab has gathered the most important changes from Facebook, Twitter, Instagram, and others for March 2018.
Facebook
 – Facebook is shutting down Partner Categories in order to improve people's privacy. This product allowed third-party data providers (like Experian or Acxiom) to offer their targeting directly on Facebook.
Gepostet von Messenger am Dienstag, 6. März 2018
 – Facebook added Video Chat in Messenger Lite, a slimmed down version of Messenger for Android. Now the users of Messenger Lite will have the same vivid face-to-face conversations as those who use the core Messenger app.
Instagram
 – Instagram simplified the process of adding adds to Instagram stories. When an advertiser uploads a photo or a 15 seconds video, he will get a full-screen support for his content on Instagram Stories.
 – Instagram is testing a "New Posts" button that gives users more control over their feed. By tapping the button, he will be redirected to new posts at the top of the feed, otherwise, he'll stay where he is. Also, Instagram is making changes so newer posts are more likely to appear first in the feed.
 – Instagram introduced hashtag and profile links in the bio. If to include a # or @ in bio, the link that leads to a hashtag page or another profile becomes live. While editing a bio section, once typing a # or @, you will see a list of recommended hashtags and accounts. Once you select one of the recommended accounts, it will automatically become a live link in your bio.
Linkedin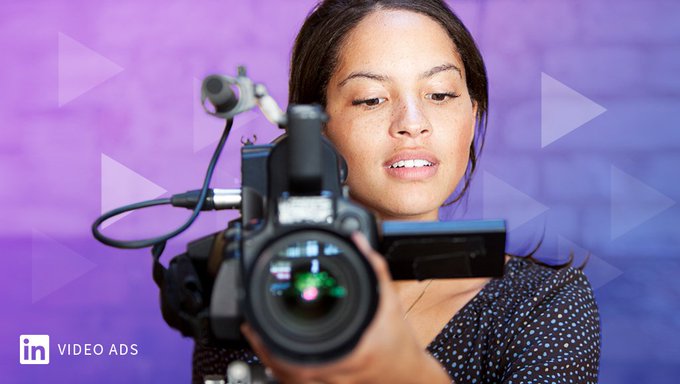 – Linkedin announced a major update: a video for Sponsored Content and Company Pages. The video for Sponsored Content will look as a standalone post in the news feed. This video will help businesses to improve leads with a "call to action" button and through Linkedin integrated Lead Gen Forms product. You will be able to find your audience by traits like job title, seniority, company name, industry, skills, and others. With this Linkedin update, think of video marketing for your business.
 – With Company Page video, it will be possible for businesses to share first-hand looks into their culture, products, news, and events. These updates will be rolled out in the next week or two. Moreover, Linkedin signed an agreement with Oracle's Moat and plans to offer third-party video measurement and viewability available to customers later in 2018.
– Linkedin introduced Ask for a Referral option that will help to receive referrals from contacts. With this new service, you will be able to see jobs through the "In Your Network" search filter on LinkedIn Jobs and request a referral by clicking the "Ask For A Referral" button.
Google +
 – Google + added one more option for how often you're notified about new posts in the Google+ subscriptions. Instead of getting all or no notifications, you can now opt to get "highlights" only. That means you will get a digest with all top news from your communities and collections.
Pinterest
 – Pinterest is expanding Shopping Ads to hundreds of businesses. With Shopping Ads, businesses that want to scale their Pinterest advertising will be able to use visual, actionable ads. According to the study from Pinterest, Pinners make purchase decisions on Pinterest, and 70% said they use it to find new products. Moreover, Pinterest launches  Shop the Look in France, Germany, Japan and the UK that gives an opportunity for people to shop directly from the image.
Reddit
Reddit announced a new Promoted Posts feature that will alow users to promote their posts to all mobile users natively in their timeline. Starting from March, advertisers will be able to purchase the promoted posts for iOS users in ads.reddit.com, with the ability to target Android users as well.