The end of March has come which means it is time for the most important latest news from SEO world and Google that happened within previous 30 days. Check it our if you missed something.
Google
– Google is discontinuing their famous URL shortener goo.gl. But don't be sad too fast, Google is just refocusing their support for Firebase Dynamic Links (FDL) – new smart URLs that allow you to send users to any location within Android, iOS or web apps.
Starting April 13, 2018, new users that have never used the goo.gl console before, will not be able to use this service. Those who already have existing goo.gl short links can continue to use URL shortener for a period of one year, until March 30, 2019.
After a year, previously shortened links will continue to redirect to the intended destination and will not be migrated to the Firebase console/API. Alternatives to goo.gl are  Bitly and Ow.ly.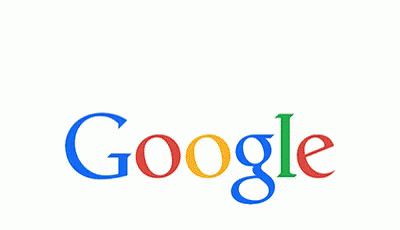 – Google improved the GIF search with the integration of Tenor (a GIF platform for Android, iOS, and desktop). Tenor will continue to operate as its own brand, and Google plans to use it for its other products, like Gboard.
With mobile-first indexing, Google is like a a single library that is now beginning to replace print books (desktop pages) with ebooks (mobile pages). Over time, library will be mostly ebooks (mobile). But print books (desktop) will always remain part of the mix in the library.

— Google SearchLiaison (@searchliaison) March 26, 2018
– Google has started migrating sites for mobile-first indexing, which means that they will use the mobile version of the page for indexing and ranking in mobile results (not the desktop one, as they used before).
Google made an accent that a "mobile-first index" is not separated from their main index and content collected by mobile-first indexing has no ranking privilege. Desktop content will still be represented in their mobile index and can be shown first if it has more relevance to the search query. Google claims that mobile-first indexing is about how Google gathers content, not about how content is ranked, but still recommends to make the site mobile-friendly, as it improves user experience ( which is actually a ranking factor 🙂 Google also updated documentation about Google mobile-first indexing, including this helpful chart that covers what happens if there's only desktop content.
As with any update, some sites may note drops or gains. There's nothing wrong with pages that may now perform less well. Instead, it's that changes to our systems are benefiting pages that were previously under-rewarded….

— Google SearchLiaison (@searchliaison) March 12, 2018
– In March Google released one more big change: they made a broad core algorithm update, which they perform a few time per year. As Google commented there's no "fix" for pages that dropped because of the bad content and recommends focusing on creating a valuable content.
Google Maps
We're adding 39 new languages to Google Maps to make our app even more useful for people everywhere. Happy exploring! https://t.co/Kij9NUQuuK pic.twitter.com/Pa3JEH4p4v

— Google Maps (@googlemaps) March 27, 2018
– Google Maps has some updates too. Now it supports 39 languages more. And also there are two cool updates for IOS users. Now you are able to check the estimated wait times for restaurants and cafes and filter user's reviews by a specific keyword.
Google Adwords
 – Google Adwords has now totally rebuilt Keyword Planner. It's been simplified, redesigned and more features were added, like new forecasts section or ability to add keywords in bulk.
 – Google is canceling Adwords inactive accounts that didn't serve ads within the last 15 months. You will get an email if they deactivate your account. You will still be able to reactive it. But if during 3 months after its activation, you still won't use ads, your account will be deactivated again.
 – Google Adwords ban cryptocurrency ads as announced by new updates to their policy.
https://twitter.com/twitter/statuses/975786585684893696
 – Google made visual updates to some features of Google Search Console:
 Annotation cards

 Difference column

Filter/compare have a new look & pre-populated values

Improvements to date picker & comparison view
Bing
 – Bing discontinues sidebar text ads in the United States market on March 26th. The same awaits international markets at a later time. Product Ads will continue to be served on the sidebar. Bottom of the page (BOP) ads will be 4 ads instead of 3 ads.
Moz
– Moz launches a beta for "Link Explorer" available in private beta for Moz Pro subscribers, including free trial users. They promise updates every 24 hours, index 20 times larger than before, new graphs like link growth over time or gained+lost links, improved Domain Authority and Page Authority metrics, page load times as fast as Google's results, Link Tracking Lists and much more. First Seo experts reacted on the updates quite skeptically, as there were no such updates from Moz for some time. But those who tested the new features are pleasantly surprised, and happy to see the Moz's "return".